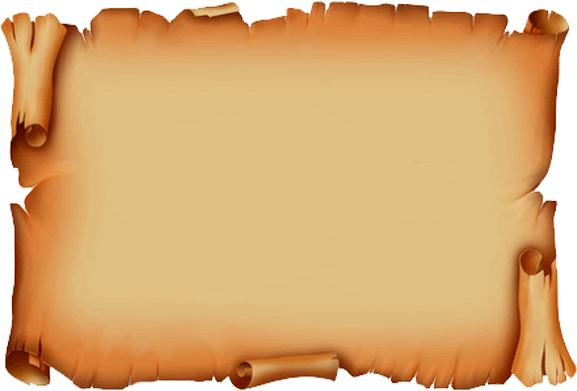 Offering Healthy, Socialized and Highly Trainable AKC Golden Retrievers
From Our Select Breeders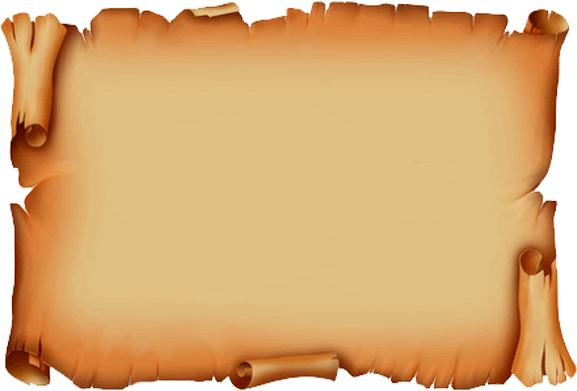 AKC Registration Papers
Health Certificates
Up to Date Vaccinations
Your Vet Exam Guarantee
Genetic & Congenital Guarantee
Socialized
2-Weeks Routine Training
CS Golden's Benji
Born 11-1-2018
Over 25 Champions on Pedigree
CS Golden Routine Training
Shown Below
Customer Feedback on Goldens from
CSGolden.Org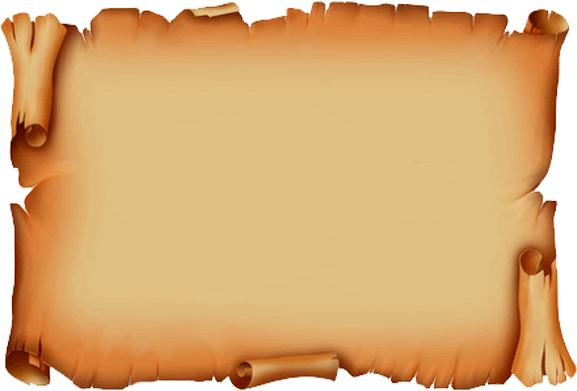 It has been a while; I hope you and your family have been healthy through 2020. I must say getting a dog from you a week before the world shut down. It was the best timing decision of my life. We had adopted Simon (now Logan) and he has brought, and continues to bring us, so much joy. Everything you said about his temperament and breed was correct. He is such a nice loyal boy that just loves to hang out. He was the best thing that happened to us!
Best,
Amanda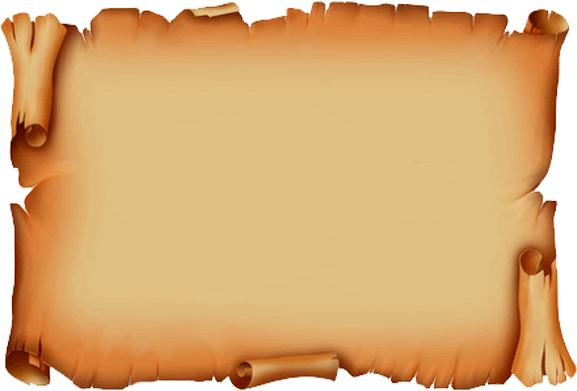 Just thought you'd enjoy a picture from our wedding - Buster & Babe's "Jake" born Nov 21, 2018. He is absolutely the best!!
​
Stephanie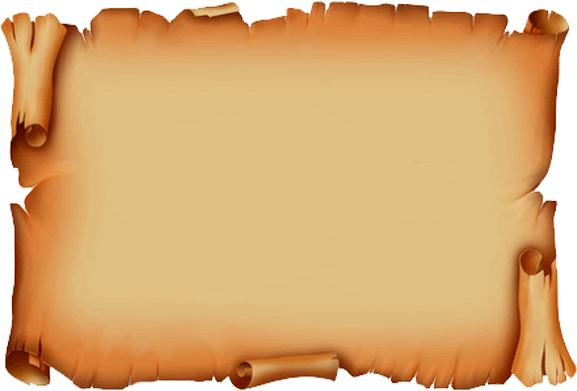 Hello!!I would like to talk to you about getting a puppy. We have a dog from that we got from you 5 years ago, and we think he is a beauty! You can judge for yourself. Thank you. I look forward to hearing from you. Karen & Chris McGinty, Acton, MA
At the Lake with the Pups - 2009
Just a tall tree swaying back and forth slowly in the wind on a warm spring day that caught their attention here. Life is what happens to you when you are busy making other plans.
Customer Feedback on our Goldens
I hope this finds you well. Annie, the pup we got from you late last March has turned out to be absolutely everything we had hoped and lots more. Having had goldens for every one of my sixty-six years, my standards are high, and I have had several world-class bird dogs. At ten months of age, I would have to say that Annie is the equal of any dog I've ever owned. We spent six weeks out west, hunting in MT, WY, and ID. She is as mellow and easy going as a dog can be but given the scent of a bird and she is ALL business. She is smart and biddable; I just could not hope for a better dog.
All the best, MM

I would add that it is quite unusual to find a Golden from show stock, regardless of how good that stock may be, and have the dog be as good as Annie is. I am not new to this game. She is as fine a dog as I have had for a first-season dog. Watching her learning curve has been astonishing. he requires one time to experience something; the next time it occurs, she has simply GOT it. I work with two friends who have National Field Trial Champion Goldens. These are profoundly serious level dogs. Annie is not overshadowed by these dogs at all.
All the best, - MM
Madison is doing great!!!!!! he had her first vet appt. yesterday and got a healthy seal of approval!!! Everyone had to hug and kiss her. She really is quite adorable. Our Daughter, Son-in-law and 14 month old granddaughter are coming in tonight for the weekend to meet her. I am anxious to see how the babies get along. Our granddaughter loves dogs. They also bring their sweet 4 yr old cat, too. I'll keep you posted, maybe even some pictures. I see all the puppies are spoken for. They are truly special.
– Laurie
______________________________
​
Just wanted to let you know that Annie is doing great! She is such a sweetie!!! You did such a great job crate training her. Our Nikki loves her. I just bought a new camera today and am charging the batteries now. I will send you a couple of pictures of them together when it is finished charging. Thanks again.
- Linda
​
_________________________________
​
Just a quick e-mail to let you know how much we LOVE baby Ruby!!! She is loving our home and her new Mommy Sophie! We lucked out last night and found a big bag of Royal Canine at Pet Smart, along with many new accessories last night.
Many thanks.
- Kim
__________________________________
​
I just wanted to send you some pictures of Odie, yes we kept the name. He is: Sir Odie of Acushnet River Valley. He is growing so fast and gets smarter everyday. We have so much fun with him. My husband was so surprised and happy I gave him Odie for his birthday. Thank You,
-Sharon & Rick
___________________________________
Sorry for the delay in the email. I wanted to update you on Brandy. She's doing really well! She's actually sleeping and snoring on the couch right now - she's claimed her corner of it. She's very smart and friendly. She had completed Puppy Basic and we're in Intermediate Class now. She's very good with children and with my grandparents. My grandfather absolutely adores her, and she walks very slowly with him while he hobbles along on his cane. I sent some photos so you could see how she's grown! She is wonderful - thank you so much. Katrina
______________________________________
We are now officially looking for another puppy! We adopted Abigail from you the end of last February and I contacted you during the summer about a male puppy, well we are now ready. We are looking for a light, big and blocky male. We were interested in the males you just had, but were not quick enough! So, we were wondering if there might be any puppies fitting that description that might be up and coming. We are certainly willing to wait for the puppy. Please let me know if you might have anything available in the near future. Thank you so much! Rebecca
_________________________________________
Best wishes to you and your family for a Happy 2011. I always enjoy checking out your web site - your Christmas puppies were beautiful. I don't know how you manage to get them in such great poses - your photography is superb. Our Oliver is a very calm and affectionate Golden - we are enjoying him so much. Regards, - Michael
___________________________________________
Montana is doing fabulously. He was a little upset on the ride home, which is understandable, but as soon as he arrived and met his two year old sister, Mitzi (Maltese) who likes to play every bit as much as he does, all else was forgotten. They have a ball together and wear each other out. He goes to the door whenever he has to go, which is every twenty minutes, and comes when he is called without hesitation. His training starts in earnest this weekend since he is a very smart dog. Instincts run deep. This morning he met our 16 year old cat for the first time, and his reaction was to freeze and point. He held the point for a good two minutes as the cat sized him up and then retreated to a safe loft to think it over. He is a great dog! Below is the announcement to family and friends with pictures. I had about ten pictures attached but the server said, & No Way and only accepted two. But it's a start. We already have about fifty pictures of him. He'll be a ham in no time. Thanks for the picture of his mother. I have just moved it into the hard drive and will incorporate it into Montana's CD album. If you ever have a chance to get a picture of his father, we would love to have that as well. It was a pleasure meeting you, and we will stay in touch with pictures as he grows (which is by the minute). Hope all is well with you, and quietly hope that you do not get out of the business. You do a great service. Stay in touch. Mike
____________________________________
​
I wanted to send you a picture and update on Coby who is now six months old and 65 lbs. What a wonderful dog---so gregarious and affectionate. I wish I had a dollar for every time someone told me how handsome he is. As you may recall, this is my first dog ever and I am completely happy I made the decision. Coby was house trained in two weeks, so he is both smart and good-looking!! Keep up the good work. Frank
Happened to visit your site last night and saw that you have a litter of puppies from the same parents that had Gem (she was Caroline) and I decided to send you some photos so you can see how well she is doing. We have had Gem for nearly 2 years now and, as you can see from the photos, she is a huge part of our family and my children love her so much. She is a very sweet natured dog and has never shown any signs of aggression to people or other dogs. She is so beautiful, people stop me to compliment her all the time. I was interested to see the photos of her parents again, now that she is an adult. I can definitely see a strong resemblance to her father, and from what I recall you telling me about his personality, it seems that she has a good share of that too. Thanks for helping us get such a wonderful dog. - Alison Mawrey
______________________________________
Here are three photos of Gracie at about 3 months. She is such a love. She wants to be wherever her people are. We ask where is Gracie? - only to find she is lying underneath our chair. Thank you for a wonderful dog! Dex and Betsy
________________________________________
​
Thought you might like to see Madison (Lilly DOB 6/23/10). She is an absolutely wonderful dog and we are loving her to pieces! We live on The Cape and she goes to the ocean to play on the beach every morning and goes walking on the dog trail every afternoon with her best friends Gracie (GR) and Ella (Australian Shepherd) and swims in the pond after. The family behind us recently got a puppy about Madison's age, a cross between a beagle and border collie. They play every chance they get. Madison weighs about 66 lbs. at 8 mos., not sure how big she'll get? She is enrolled in obedience class (clicker/treat) and is doing well so far! She jumps on everyone and licks faces; we are working on that. I have been following your website and all the pups are adorable!
Laurie & Tony Cantore
______________________________________
​
From Richard Lord Stanley (Cup) Doyle – formally Duke 1-year old yesterday and doing great. Thought you would like this picture. He's a great dog. Very lovable and very smart. Thank You.
______________________________________
​
Just thought I'd give you an update on Riley (she was in Isabelle in the Belle Bunch born 12/26/12). She's now 5 months and 43 pounds! Shes doing great. Fully house trained, obeys commands (sit, paw, stay, etc) and is absolutely adorable! She loves people, especially little kids and is gentle and good natured. We love her! I've attached some pictures so you can see how much she's grown. Thanks for getting us together!
- Alicia &Tim
______________________________________
​
Wanted to let you know that Sawyer's (aka Sonny) visit to the vet on Friday went well, no problems and the staff loved him!!Sonny is doing great! He is such a perfect puppy, he is well on his way as far as potty training and is an angel in his crate at night, we don't hear one peep out of him. We are having so much fun with him and he seems really happy. Thanks again, I will send you a couple of pictures in a separate email.
– Cindy
______________________________________
​
Ruby just turned 1 years old! She's a love! Thank you for our wonderful doggie! Kim
_______________________________________
Just wanted to let you know that Lily seems to be adjusting just fine with her many new surroundings! She seems to love her new big yard in Austerlitz and is having a ball following us around the house. Today we drove back to Brooklyn and Lily was promptly greeted with a friendly hello from the neighborhood dogs. One was a Goldendoodle and the other a Labradoodle, and together all three were a gorgeous golden color, what a beautiful sight! Next time I'll take a photo and send it to you. Lily is also enjoying her Brooklyn backyard and for now seems to have enough room to run around. She likes exploring the different floors of the house as well. Our cat seems to be taking her presence in stride and we anticipate that they will get along well after they become accustom to one another. Thank you for sharing your abundance of knowledge and providing us with an amazingly beautiful, calm and sweet puppy. We'll keep you posted with updates along the way.
All the best, The Hartnett Family
______________________________________
​
The family was thrilled and very happy. We did get a chance to meet the laytons and see & as then now call him. He is a great dog and very social. I will keep you in the loop and send you some pictures as he grows. We took him out on the ocean yesterday to start to get him use to being on the water as our family spends allot of time there. He loved it and actually slept on the ride back!! Todd
_____________________________________
​
Just wanted you to know ride home went well, she has been a peach, she's gone to the bathroom outside like a pro. Thanks again Dave and Amy, We will keep you updated with pics.
_____________________________________
Hi, I know it's been awhile but I just wanted to send you a few pictures of Odie. These pictures are on his first birthday June 23, 2012. People around watching me with him were just amazed how beautiful and smart he was for his age. We have him in agility and he is amazing. Odie is very smart, has a sweet personality and always has love and kisses for everyone he meets. Oh, he loves to watch golf on television with his daddy. If anyone is looking for a great Golden Retriever puppy they need to think about getting one of your puppies. Thank You - Sharon &Rick ____________________________________
I just wanted to drop you a note to let you know that Alby (now Brady) is doing great! He is sleeping through the night and getting to know all the ins/outs of his new home. A few accidents but we're working with him! He's been so much fun and we're looking forward to him being part of our family! Thanks again for everything. We LOVE Him. – Rob
_______________________________________
Happy Holidays to you and your family. Love to see more, we are loving Cooper so much. Let me know.. Thank you.
Warm Regards, Denise.
________________________________________
I can't begin to thank you enough for the gift of Rockwell. He has been such a joy and it has only been two days. Rockwell is 99% house broken and really has been a nice addition to our family.
Best,
- Dan, Principal, Elementary School
________________________________________
I hope you are well. I have been meaning to email you and give an update on our life with Stanley (we renamed him Odie after seeing that name on your website before we bought Stanley, we loved the name). I know you remember us, so heartbroken over the death of our Jack. We still are, of course, but Odie had come into our lives and brought so much joy. He is the best behaved puppy, so mild mannered, never EVER barks, so loving and happy. He is very smart and learns so quickly. He has brought us so much joy already we cannot imagine life without him! I wanted to thank you for your patience with us, and thank you for providing us with such a perfect beautiful Golden, we love him so much. I have attached a photo of him, he is adorable, and a photo of him with his brother Max, our 10 year old Cocker Spaniel. Odie loves his brother very much!!
Warm regards, Cindy and Paul
_____________________________________
At the lake with the CS Golden pups
Summer of 2009